De Leverklank gaat al volgt: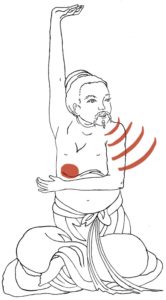 'Shhhhhhhhhhhhhh'
Element: Hout
Yang orgaan: Galblaas
Yin orgaan: Lever
Zintuig: Ogen
Kleur: Groen
Trilling: Groeiende beweging
Emotionele spanningsboog: Frustratie versus vriendelijkheid
De Houtkracht wordt vaak vergeleken met jeugdige kracht. In beweging komen, kinderen die opgewonden spelen en veel lawaai maken. Onbevangenheid. De klank kent een universele toepassing en kent ook in onze cultuur zijn vormen. Bijvoorbeeld: met je wijsvinger voor je mond iemand tot stilte manen als deze zit te praten tijdens een voorstelling in theater of bioscoop. Of: Een leraar die zijn rumoerige klas tot bedaren probeert te brengen met 'shhhhhh'.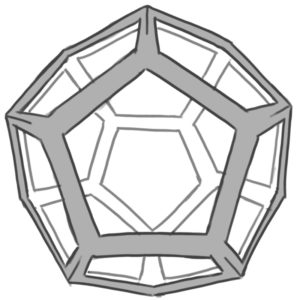 Oefening:
Activeer de I-kracht. Maak met de Innerlijke Glimlach contact met je lever.
Strek langzaam je rechterhand langs de lever omhoog, helemaal totdat je hand boven je hoofd is (doorstrekken van je arm is niet nodig). Draai de handpalm naar het plafond of de hemel, terwijl je de hand boven je hoofd houdt en je arm gestrekt. Ervaar de strekking in de rechterkant van je lichaam. Bij de lever, je flank en je ribbenkast.
Maak de Leverklank
Ontspan vervolgens je gestrekte arm. Laat die rustig naar beneden komen. Leg je hand even op de lever. Ontspan het hele gebied rond en in de lever.
Sluit de ogen. Visualiseer met Hout, Groen of beide in een fantasievolle combinatie. Het is prettig om je voor te stellen dat je kijkt naar een mooi bos.
Maak deze beweging en de klank drie keer.
Vervolg met de Hartklank.