De Longklank gaat als volgt: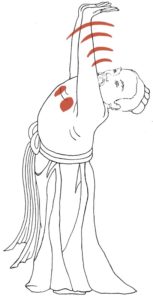 'Tsssssssssssssss'
Element: Metaal
Yang orgaan: Dikke darm
Yin orgaan: Longen
Zintuig: neus
Kleur: zilver/wit
Trilling: Krimpende beweging
Emotionele spanningsboog: Verdriet/wanhoop versus levensmoed
Vaak wordt de Metaalkracht in verband gebracht met een bergmeer. Op de bodem slaan mineralen neer. Het is de kracht van loslaten, zoals blaadjes loslaten van de boom. Het is verbonden met de herst, met afscheid nemen, tot inkeer komen en zoeken naar essentie.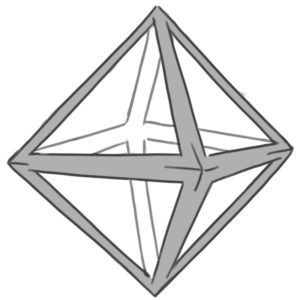 Oefening:
Activeer de I-kracht. Maak met de Innerlijke Glimlach contact met de longen.
Laat beide handen langs je longen strijken terwijl je ze omhoog brengt tot boven je hoofd. Je armen zijn lichtjes gebogen, de ellebogen zijn niet doorgestrekt. Kijk recht naar boven terwijl je de longklank maakt. Ervaar dat het pneuma, het longvlies in de ribbenkast, zich uitstrekt.
Sluit vervolgens je ogen. Laat je handen rustig langs de voorkant van je borstkas naar beneden komen. Leg de handen even op de longen. Voel.
Ontspan. Visualiseer Metaal of Zilver/wit of beide in een fantasievolle combinatie. Stel je voor dat je naar een prachtig berglandschap kijkt met witbesneeuwde bergtoppen .
Maak deze beweging en de bijbehorende klank drie keer.
Je kunt de Vijf Helende Klanken afsluiten met de Drievoudige Verwarmer klank.
Kijk voor meer details over de Drievoudige Verwarmer bij het volgende hoofdstuk.